Data Acquisition Specialists
Mars Labs, LLC has been serving the data acquisition needs of the automotive industry since 1999. Our industry-focused practice features concentrated areas of expertise and understanding of the test environment. We have the ability to be innovative in our approach, act quickly in our decision-making, and be flexible in our delivery of services. Our clients benefit from cutting-edge technical expertise and a thorough understanding of their industry and their business. They also have the advantage of working with a small engineering firm that combines the staff and resources of a large firm with a philosophy of personal responsibility for our clients. Please also visit our Products and Applications pages to learn more about our products.
---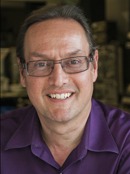 Ernie Falcone | CEO
Ernie Falcone, President and Technical Director of Mars Labs, LLC, is regarded as one of the most innovative engineers in the data acquisition industry. He is responsible for designing award winning sensor interfaces including Mars Labs' EBRT, and the current Titan product line. He dedicates his time to make Mars Labs' mission his personal mission; always pushing for the highest quality product and putting his clients first.